The 2019/2020 season promises to be another wonderful feast of glorious choral music.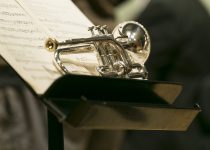 On 24th November 2019 in St. Peter's Church, Phibsborough we will be performing Handel's Messiah.
On 8th December 2019 in St. Patrick's Cathedral, Dublin we will perform our Christmas Concert.
More information will be available nearer the time.

Would you like to sing great choral works and to have fun along the way?
Auditions for new members will be on Tuesday 27th and Thursday 29th August in the Education Centre of Our Lady's Hospice, Harolds Cross. Please send our secretary Valerie Lang an email to register your interest at guinnesschoir@gmail.com.
Links to further details are available here regarding Auditions, Rehearsals and Membership.