Our Sponsors
DPS Engineering

The Guinness Choir is delighted to have the support of DPS Engineering as our principal Corporate Sponsor.
DPS is a global engineering and project management company, serving industries around the world.
DPS is Irish owned and managed. Headquartered in Dublin, it has over 1200 employees based in its offices in Ireland, the UK, the USA, Belgium, The Netherlands, Saudi Arabia, Israel and Singapore.
The group provides the full range of engineering services including design and build; commissioning and qualification; construction and project management; and managed services. These are delivered to the world's leading technology companies across pharmaceutical, biotechnology, medical and advanced technology (including nanotechnology) and the oil and gas sectors.
For more information on our Corporate Sponsorship please click here.
United Drug Ireland – Soloist Sponsor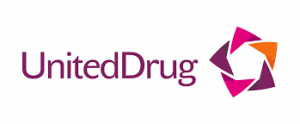 The United Drug Chemical Company was established in 1948, in Ballina, County Mayo, by a group of pharmacists determined to find a more reliable supply of medicines.  
Their first big development came in 1950, when the pharmacists convinced Parke-Davis (which later became Pfizer) to supply them directly from London. The agreement set the scene for further expansion along the west coast of Ireland.
In the late 1960s and early 1970s, with the purchase of Ayrton Saunders, the company became a national distributer and by 1986 offered the first overnight service to pharmacists. By the early 1990s, through strategic partnerships and acquisitions, the company was able to distribute over the whole of the island of Ireland and, by the end of the century, became the largest Irish wholesaler in the market.
In 2016 United Drug was acquired by the global pharmaceutical distribution company, McKesson and is now part of the largest pharmaceutical distribution company on the globe, giving the company leading international expertise together with huge and diverse business capabilities in the healthcare arena. Today, known as United Drug, and with its corporate headquarters at Citywest, Dublin, the company continues its long tradition of excellence as the market leader in the distribution of healthcare products across Ireland.
Buswells Hotel – Accommodation Partner

Buswells Hotel is one of the oldest Dublin city centre hotels, comprising five Georgian townhouses. An elegant hotel, it has operated since 1882 and remains a focal point in Dublin.
Buswells is a beautiful boutique hotel with special character and elegance. The charm and opulence of Buswells Hotel exudes an abundance of relaxation in a quiet, but central core of the Georgian  Dublin.
The hotel is located opposite the Dáil (Irish Parliament) and is a short, gentle stroll from Dublin's famous shopping, entertainment, historic and cultural centre around Grafton Street, St Stephens Green, Merrion Square, Trinity College and Temple Bar. It is also close to the National Concert Hall on Earlsfort Terrace.