Ciarán Kelly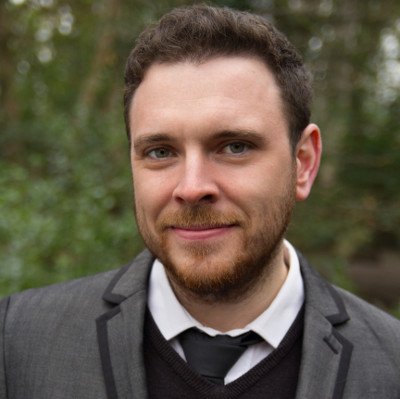 Ciarán hails from Derry and is Music Director of The Guinness Choir in Dublin. He was the founder and Artistic Director of Ardú and is currently Head of Music at King's Hospital School in Palmerstown, Co. Dublin.
He completed a BA in Music Performance at the Royal Irish Academy of Music under the tutelage of Dr Veronica Dunne, and in 2020 completed an MMus in Choral Conducting under Blánaid Murphy. He is sought after as a professional ensemble singer and a member of Resurgam, conducted by Mark Duley. Ciarán is an experienced choral tutor and has led workshops with choral societies, schools and universities in the UK, Europe and Asia.
Between 2016 and 2018 he was a member of Apollo5 in London, with whom he delivered concerts and vocal workshops across Europe as part of the VOCES8 Foundation.
In Ireland Ciarán has worked with all major opera companies, most notably performing the role of Remendado in Carmen, (Opera Theatre Company, 2014), Enymione in Jepthe (Galway International Arts Festival, 2015) and High Priest in Idomeneo (Irish Baroque Orchestra, 2016).
He was employed as a Lay Vicar Choral at St Patrick's Cathedral, Dublin between 2010 and 2015 and regularly sings with both St Patrick's and Christ Church Cathedrals. in 2020-2021 Ciarán was  Assistant Director of Music at St Mary's Pro Cathedral, working closely with the world-famous Palestrina Choir and the Pro-Cathedral Girls' Choir.