Upcoming Season
70th Anniversary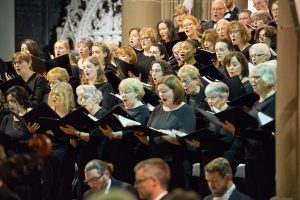 This coming season The Guinness Choir will celebrate 70 years making great music! This will be an extra special season, starting with our annual Christmas Concert in St Patrick's Cathedral. The concert will include the most beautiful seasonal pieces, some rarely heard and others very familiar. And, we will be joined by a very special guest performer.
In the new year we will be preparing for performances of Mozart's Requiem and Mozart's Great Mass in C Minor, with Irish and international soloists. There are other things planned as well…
New Composition – Judith Ring
By way of marking our 70th anniversary, the choir has commissioned Irish composer, Judith Ring, to compose a ten minute choral work. This will receive its world premiere as part of our upcoming season. This initiative is supported by the Arts Council of Ireland.
PhD Scholarship
Over the course of its 70 year history, The Guinness Choir has maintained an extensive library and archive. This is now housed at the Conservatoire of Music at the Department of Music, TUDublin, Grangegorman, where it can be maintained and shared with students.
In collaboration with the Conservatoire, the choir has initiated and is funding a PhD so that this unique and important archive can be properly researched. The successful candidate will commence the PhD in September 2021, thus also marking the 70th anniversary of the choir.
AUDITIONS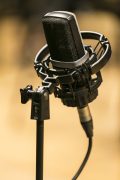 Please join us and have a great time making great music!
We managed to rehearse online during covid-19 lockdowns and now we are delighted to say that we expect to recommence in-person rehearsals on Tuesday 7th September 2021. We will follow all public health guidelines as required. This may entail some outdoor or online meetings as necessary.
And….we are moving to our new rehearsal venue in the Royal Hospital Donnybrook.
Auditions for new singers will be held at the end of August! Dates to follow soon. Click here for more information about auditions.
In the meantime, have a listen here to some of Mozart's Great Mass in C Minor which we will be rehearsing!
Here's what Liliana (Soprano) says about her experience of auditioning and singing in the choir.