GUINNESS CHOIR DURING COVID 19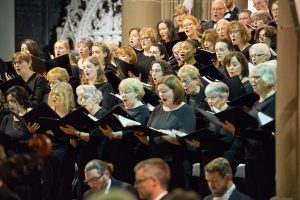 During these unprecedented times we are currently holding rehearsals in a rather unusual manner – that being online rehearsals via Zoom. While we all appreciate that this is nowhere near the 'real thing', it is great to be back singing as a group and rehearsing some advanced and pleasant music once again.
We have been very fortunate in that our Musical Director had, in March, provided us with playlists of beautiful music in a chronological order in line with periods of music. These are available here for any of you who appreciate classical music as much as we do.
Now, we are more fortunate in that David continues to provide us with a high standard of music to rehearse with a view of performing it at some point in the future. We look forward, with hope and ever-growing anticipation, that this will be sooner rather than later.
Guinness Choir
AUDITIONS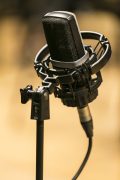 We are pleased to receive requests to join the choir but will not be conducting auditions in the immediate future due to the current Covid related restrictions. We will however contact you as soon as circumstances allow.
Click here for more information about auditions.