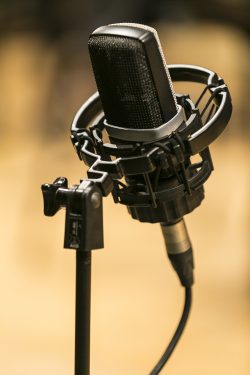 The Guinness Choir is an amateur mixed choir with professional standards. We love to have new singers join us and, having over 100 active singing members, there is normally some room for extra voices in all parts (especially tenor and bass).
While it is important that you have a good singing voice, can hold a tune and sustain the pitch of a note, we do not expect you to be a trained sight-reader or an experienced chorister. Perhaps your most important attribute will be to have an enthusiasm to sing great choral music.
Auditions are normally held in August/September and in January of each season.
If you would like to join us please do not hesitate to contact our Choir Secretary, and we will be delighted to complete the arrangements with you.
On joining the choir you will be given introductory information which helps to set the scene. And we will be organizing workshops and vocal training along the way so that you can get full enjoyment from every rehearsal. Other resources and assistance will be available as appropriate to help you.
Links to further details are available here regarding Membership and Rehearsals
Here's what some recent members have to say:
Olwen Grindley, Soprano:  
I joined the Guinness Choir because I love singing and meeting new people, and because they rehearse just down the road from where I live! It is great to meet like-minded people when you are new in an area, and the Guinness Choir provides in that regard. It is lots of fun, as well as challenging, to learn complex pieces like the Bach "Mass in B Minor" (June 2018) and the satisfaction levels are fabulous once you get the hang of it! We sing a good mixture of pieces, from classical (my favourite) to modern (hmmm…), so it keeps everyone happy at least SOME of the time!
The Guinness Choir is different to other choirs I have sung in, due mainly to the fact that we get a tea (and chat) break. This is fantastic as you get a chance to walk around and talk to different people, not just those you sit beside.
Singing is great because you narrow your focus to one thing and it keeps everything else out, which is great at the end of a tough day, or when there are too many things running around in your head. It is a great antidote to the normal stresses of life. It also has many side effects that are, for once, beneficial! Even the scientists agree that singing in a choir is GOOD FOR YOU!
For more information please click on the following links: Auditions, Membership, Rehearsals.