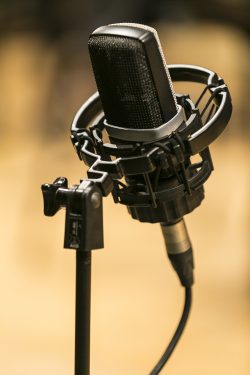 The Guinness Choir is an amateur mixed choir with professional standards. We love to have new singers join us and, having over 100 active singing members, there is normally some room for extra voices in all parts (especially tenor and bass).
While it is important that you have a good singing voice, can hold a tune and sustain the pitch of a note, we do not expect you to be a trained sight-reader or an experienced chorister. Perhaps your most important attribute will be to have an enthusiasm to sing great choral music.
We normally schedule auditions at the end of August each year. We may also hold additional auditions in January. However, we do also hold auditions at other times as appropriate. So, if you would like to join us please do not hesitate to contact our Choir Secretary, Valerie Lang, via email and she will be delighted to complete the arrangements with you.
At audition our Musical Director will have an informal conversation with you, ask you to sing a piece of music of your choice and may go through scales to determine your position in the choir.
Links to further details are available here regarding Membership, Rehearsals and Why Join The Guinness Choir.
Here's what Liliana (soprano) and Ben (bass) say: