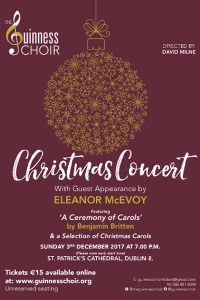 The Guinness Choir will perform their annual Christmas Concert in St. Patrick's Cathedral, Dublin on Sunday, 3rd December 2017. The concert will feature festive works including Benjamin Britten's. 'A Ceremony of Carols' and will also feature our special guest Eleanor McEvoy. The concert will finish with a selection of well-known carols. This is a concert not to be missed and is sure to sell out quickly, so early booking is advised. We look forward to seeing you all there.
And for our major concert of the season we will perform Bach's 'Mass in B Minor' one of the great masterpieces of choral music on Monday 16th April 2018. Combining exquisite sound, rigorous structure and uplifting emotions, our springtime concert will be a must for all music lovers.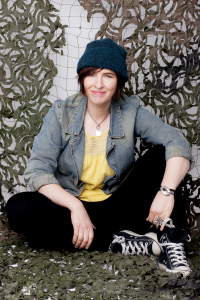 Eleanor McEvoy needs little introduction to Irish audiences. She began piano studies aged 4 and at 8 took up the violin. She holds an honours degree in music from Trinity College Dublin. In her early career, she played for a time with the RTE Symphony Orchestra, leaving to concentrate on her song writing. Her composition 'Only a Woman's Heart' brought her great recognition and fame. The album of the same name went on to sell over three-quarters of a million copies in Ireland alone and remains the biggest selling Irish album of all time.
Since then, Eleanor has released thirteen albums. She has recently toured with songs from 'Naked' (2016) and her most recent album 'The Thomas Moore Project' (2017) brings these songs to a new, wider audience. Eleanor has toured all over the world and The Guinness Choir is proud and privileged to be working with her as part of our Christmas Concert in St. Patrick's Cathedral.